Patio Doors Winnipeg
Indulge yourself in relaxing, unobstructed views of the outside or allow your home to bask in sunlight with our energy-efficient durable sliding patio doors Winnipeg. Browse through our sliding, swinging, with full custom sizes available and a wide range of glass choices for your dream home.
Specs and Configuration
5 7/8" Mechanical Frame
Welded sash with steel reinforcement
Multi-chambered frame for strengthening and providing enhanced stability and to improve the overall thermal performance
Optional aluminum sills with your choice of black or clear anodized color variants
Dual glazed with 1" overall or triple glazed with 1 3/8" overall glazed available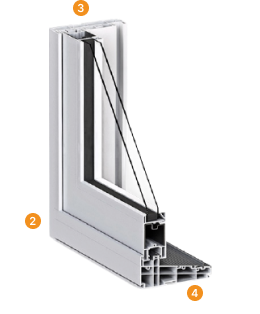 Interior View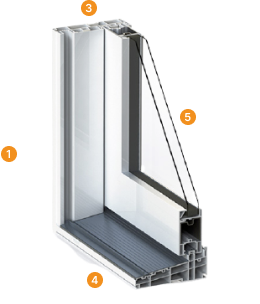 Exterior View
Configuration of patio door
Our patio doors are available in 2 panel, 3 panel, or 4 panel and between-the-glass grilles sliding patio doors Calgary patio doors, with custom side-lite and transom combinations.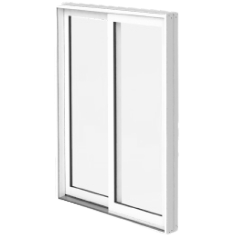 2 Panel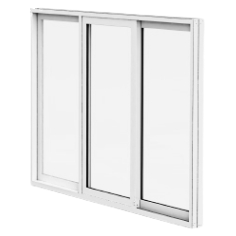 3 Panel
4 Panel
Door Handles Upgrade
Add to the look of your door with our robust and appealing selection of door handles, coupled with the added safety and security built into our locking systems.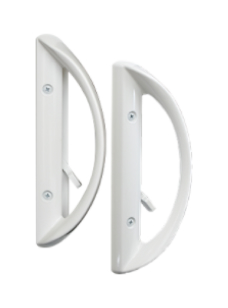 Standard Handle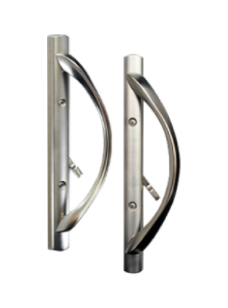 Euro Handle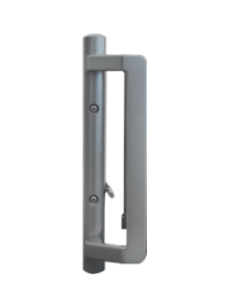 Secura Handle
Handles Colors
We offer customizable designs with a full suite of door handle and hardware finishes to match the exact door style you visualized.
PATIO BLACK
WHITE
SATIN NICKEL
BRUSHED CHROME
OIL RUBBED BRONZE
ANTIQUE BRASS
Options
Arctic Star offers an efficient glide patio door systemthat will open with ease, giving you the option to choose from among different rollers.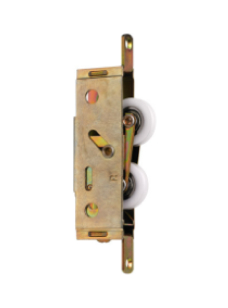 Tandem Nylon
Standard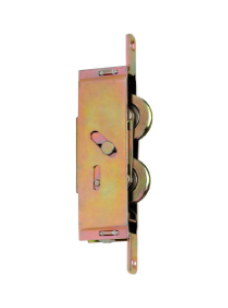 Tandem Steel
Standard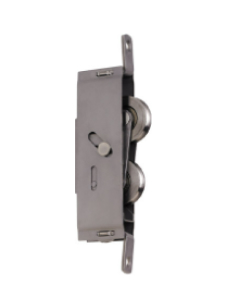 Stainless Steel
Standard
VWD offers an easy glide patio door system that will open with ease, giving you the option between different rollers.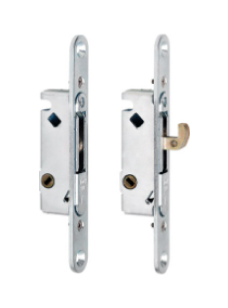 Single Point Lock
Standard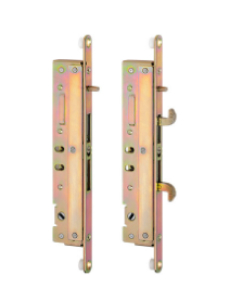 Multi Point Lock
Upgrade
Glass option Dual Pane is standard or Upgrade to Triple Pane
Triple Bond Glazing System
A flexible neoprene dual durometer hugs the glass (marine glazing technique). An exterior/interior wet glazing tape and an interior silicone full perimeter bead (double glazed windows only) provide a great seal!
Argon and Krypton Gas filling
Maximize the insulation value of your sealed unit with your choice of Argon, Krypton and Krypton/Argon blend.
1″ Overall Insulated Glass and 1 3/8″ Triple
Glazed Overall Insulated Glass Results in superior thermal performance. Our optional high performance triple glass with a 1 3/8″ overall seal unit has two 1/2″ air spaces. With Argon Gas and double Solar Shield Low E, this results in a 8.2R (.12U) C.O.G. value.
Insulating System
The TempSmart™ Spacer System is a flexible, U-shaped, silicone foam tape product used to wrap around and cushion our center decorative panel. Featuring a vapor barrier backing, the product used in combination with Hot Melt butyl, provides a superior Warm – Edge seal.
Solar Gain Low E Glass
The best glass for most applications in a northern climate. It has a very high retention rate of the heat in your home in winter and prevents heat gain in summer. Since as much as 95% of your energy expense for heating and cooling combined goes for heating, this glass is more cost effective than other glass without a high SHGC.
Solar Shield Low E Glass
Is chosen for uses where cooling costs outweigh heating costs in your energy usage, or where summer discomfort from heat build-up should be an important concern. This is the best glass for most applications in a southern climate. It has a very high reflection rate of the radiant outside heat to prevent heat gain in summer and in winter it still retains radiant heat once you turn on your furnace!
Patio Door Colors
Choose from 34 of our standard colors to complete your dream look for your home.
CHESTNUT BROWN
COMMERCIAL BROWN
MAIZE
PEARL GREY
PEBBLE
SABLE
SANDALWOOD
WEDGEWOOD BLUE
ALMOND
ANTIQUE IVORY
BLACK
BROWNSTONE
CANYON CLAY
CASHMERE
CREAM
DARK DRIFT
DOVER GREY
FOREST GREEN
HARVEST WHEAT
IVY GREEN
LAMBETH BEIGE
MIDNIGHT SURF
MIST BLUE
MOONLIT MOSS
NUTMEG
PEARL
SADDLE BROWN
SAGE
SANDSTONE
SLATE
STORM
VENETIAN RED
WICKER
WINDSWEPT SMOKE