Entry Doors Winnipeg
Add to the elegance of your home and set the finest first impression to your loved ones by installing our quality entry doors Winnipeg that are designed to withstand the extremes of Manitoba's climate. They are guaranteed to provide energy efficiency, durability and years of security, while exhibiting exceptional workmanship quality!
Customization - your requirements, our responsibility!

Exterior Doors Winnipeg
Browse our virtually endless selection of entry doors Winnipeg – steel and fibreglass along with finishes, hardware and glass inserts. We understand every requirement is different. That's why we offer a wide array of finishes and styles to match any exterior – contemporary and traditional. Our entry doors are uniquely designed and we are always committed to guiding you through the process of bringing your vision to life.
Our professional consultants are here to help! They will assist you with the estimation and help you browse through the options. We complete each job professionally and meticulously. Feel free to contact with us.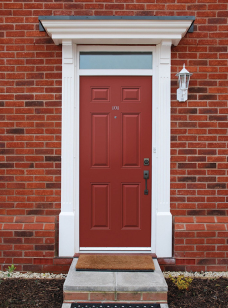 6 Panel
This popular door is our best-seller. Its success is in part due to a panel configuration that allows for a range of window cutouts.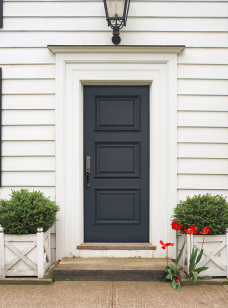 Sydney
This popular door is our best-seller. Its success is in part due to a panel configuration that allows for a range of window cutouts.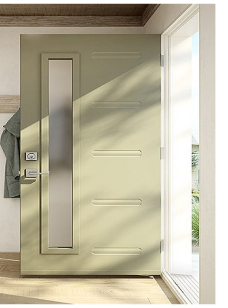 Linea
Linea's distinctive embossed features give it a post-industrial look. This model is specifically designed to integrate a doorlite or a pull bar making Linea the ideal solution for narrow entryways.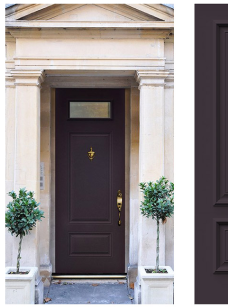 Orleans
A striking entrance. The Orleans door creates a sleek, elegant entrance that stands out.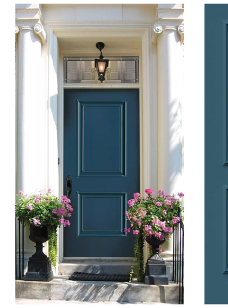 London
London's prestigious allure and traditional panel give this door a noble, timeless look.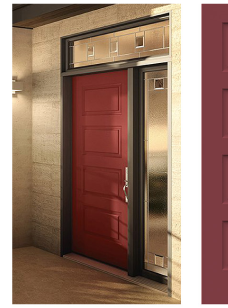 Soho
The new Soho model is remarkable. With a four panel configuration that is very popular in today's architecture, Soho is suited for Contemporary style as well as Natural.
Specs and Configuration
Self Draining Sill Sytem available with 6", 8" or 10" depending on jamb and sill types
Jamb 4 5/8" – 6 5/8" Wood or Vinyl Wrap
Ball Bearing Hinges Satin Nickel (standard), Matte Black, or Oil Rubbed Bronze
Adjustable Sweep: Bubble-Fin Combination
Compression Q-Lon Weatherstripping (with option to Magnetic on top and latch side)
Corner seal is Compression
All Wood Edges
Polyurethane Foam Core
Wrap or Wood Brickmould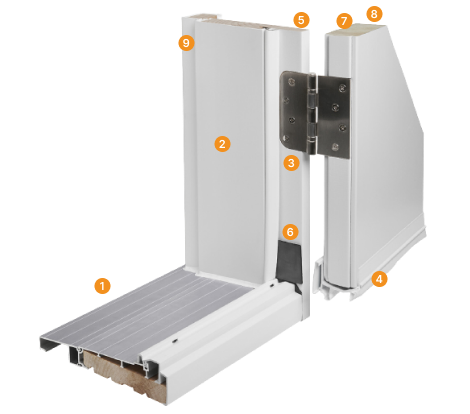 Our Entry Doors Colors
Customize your entry door Calgary uniquely from among our 34 different colour selections. Don't see anything you like? Don't worry, we do custom colors too! Our door finishes are designed to last for years.
CHESTNUT BROWN
COMMERCIAL BROWN
MAIZE
PEARL GREY
Pebble
SABLE
SANDALWOOD
WEDGEWOOD BLUE
ALMOND
ANTIQUE IVORY
BLACK
BROWNSTONE
CANYON CLAY
CASHMERE
CREAM
DARK DRIFT
DOVER GREY
FOREST GREEN
HARVEST WHEAT
IVY GREEN
LAMBETH BEIGE
MIDNIGHT SURF
MIST BLUE
MOONLIT MOSS
NUTMEG
PEARL
SADDLE BROWN
SAGE
SANDSTONE
SLATE
STORM
VENETIAN RED
WICKER
WINDSWEPT SMOKE
Wood grain textures
With the variety of doors on the market, it can be hard to decide which one you want to bring into your home. While many doors are made of similar materials and painted different colors, wood grain texture doors offer an entirely different look that's both unique and beautiful in its own.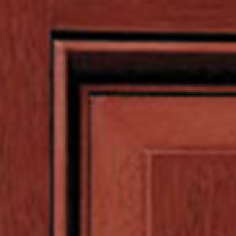 Mahogany Wood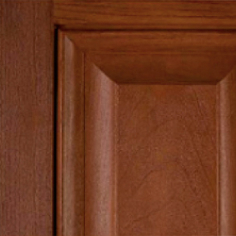 Stain1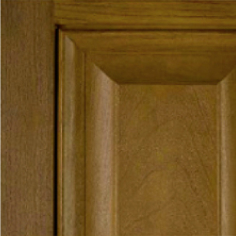 Stain2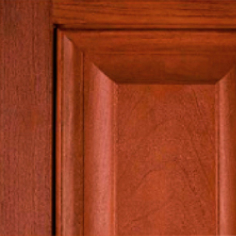 Stain3
Glass Insert Design & Iron Grills
Our gorgeous glass insert design is one of the most innovative, durable and affordable option you can have to add to your home aesthetics.
We strive to provide our customers with the highest quality products and components possible, which is why we use only premium grade 1/8 inch tempered glass in all of our designs! The glass we use in our inserts provides you with stunning looks and durability, lasting for many years to come.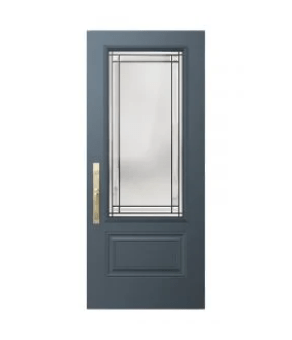 Winchester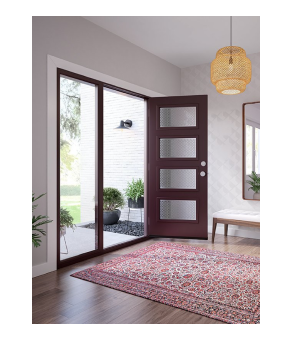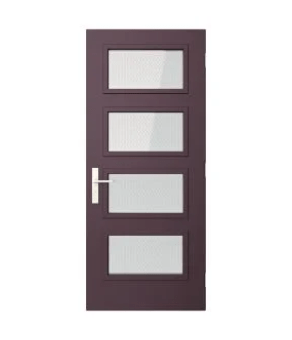 Versum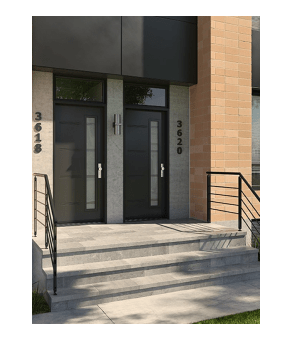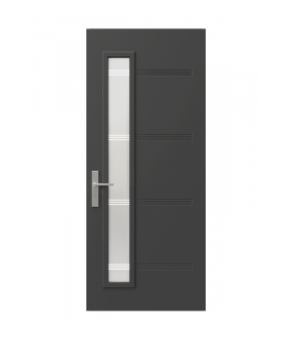 Oso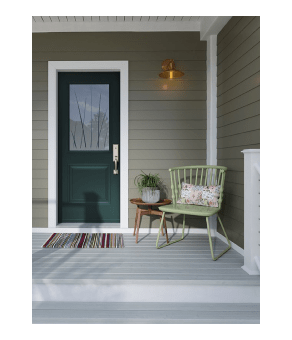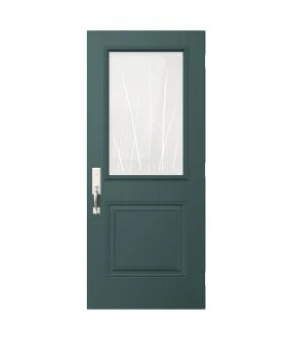 Emori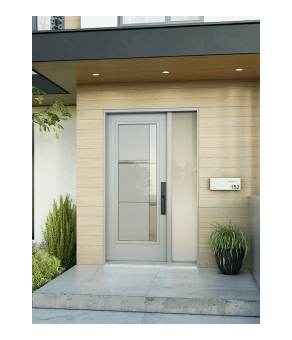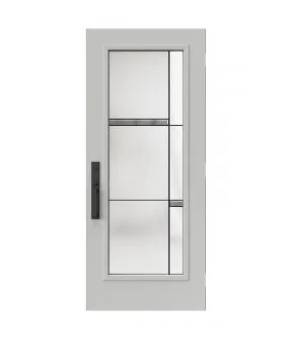 Belmont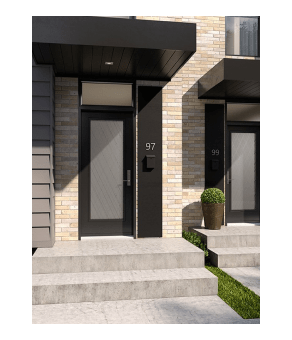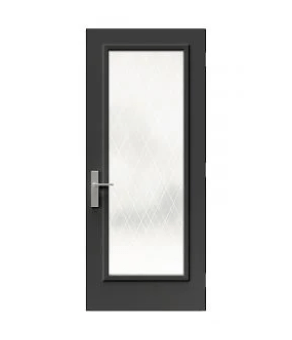 Arum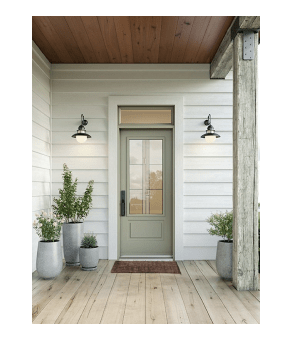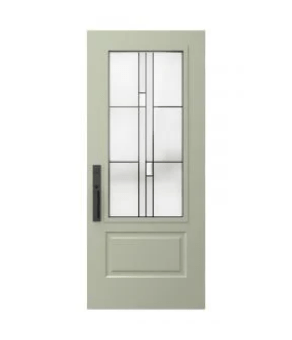 Arima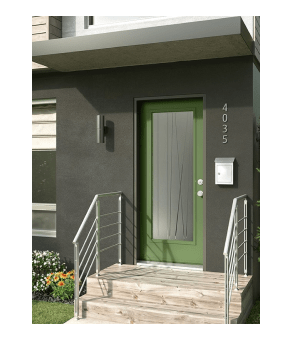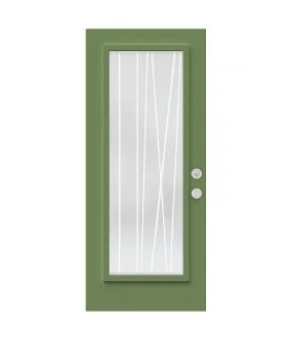 Rhythm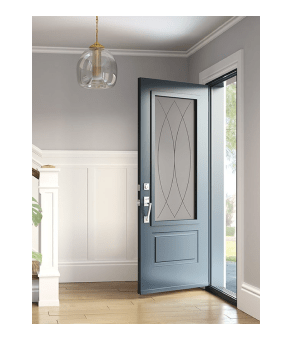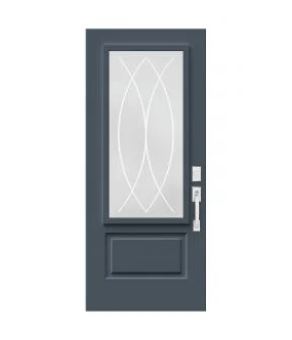 Verso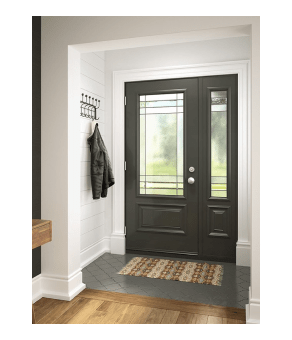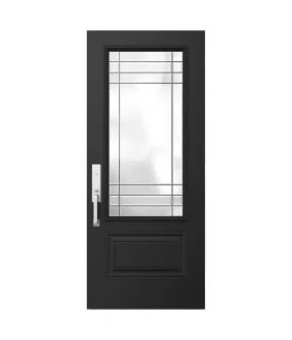 Celeste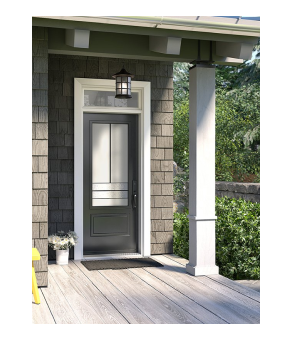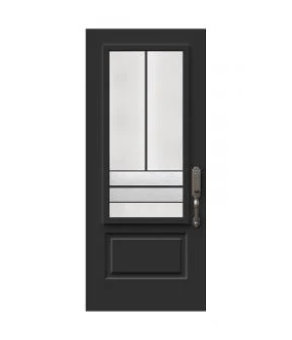 Avenue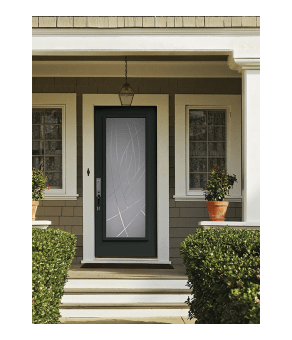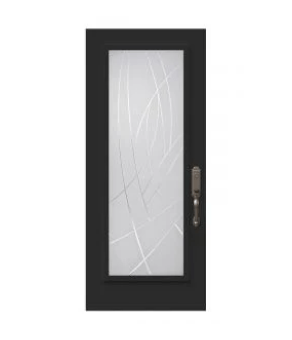 Alys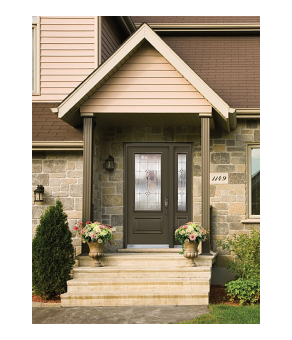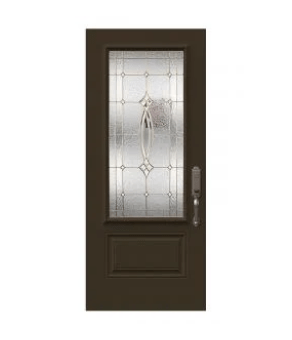 Evangeline II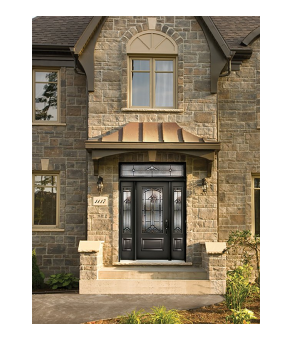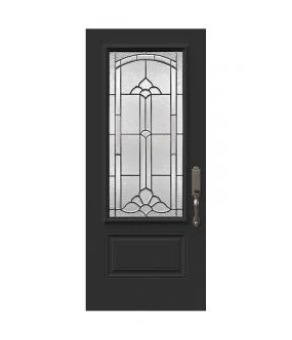 Cathedral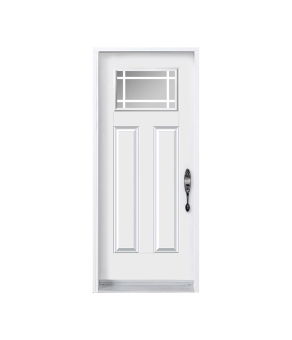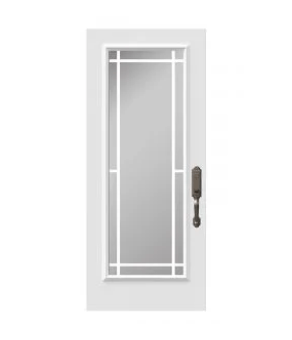 Perimeter Grille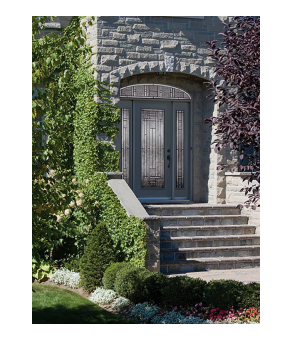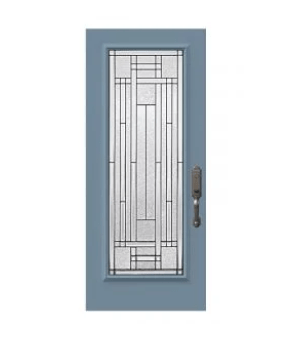 Attraction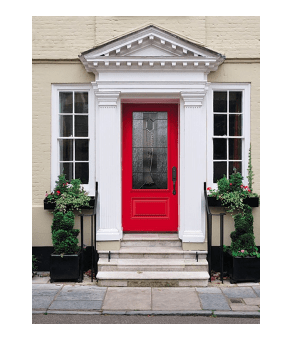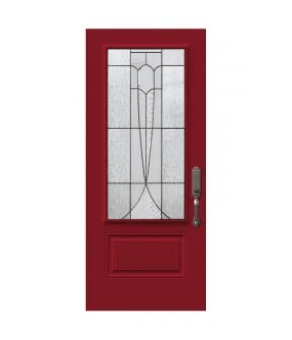 Mistral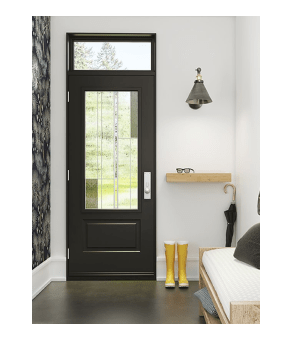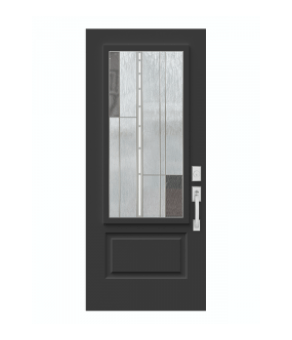 Barcello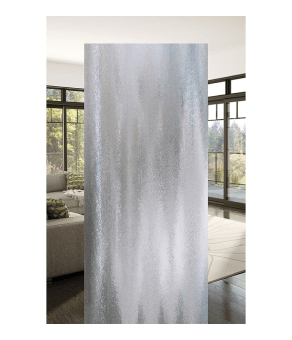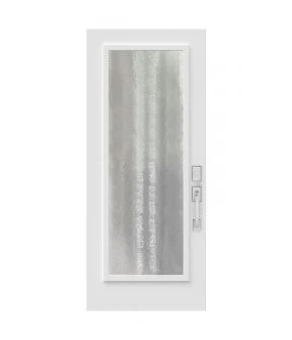 Chinchilla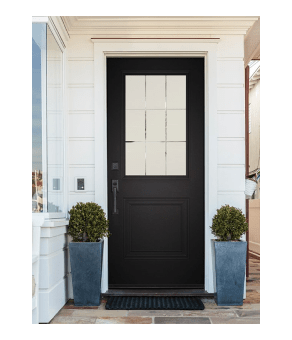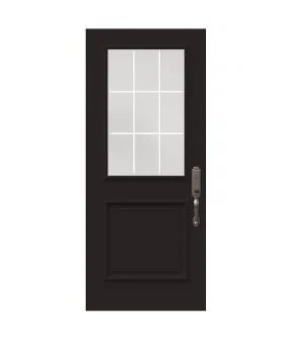 Distinction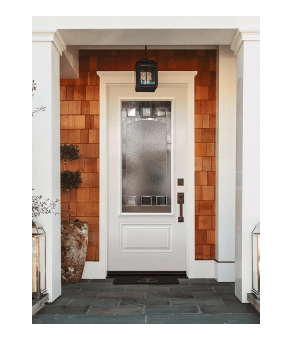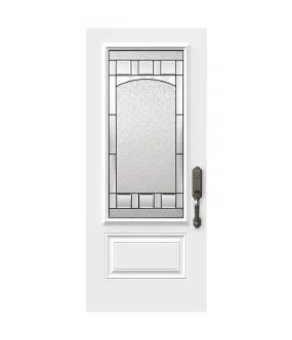 Bistro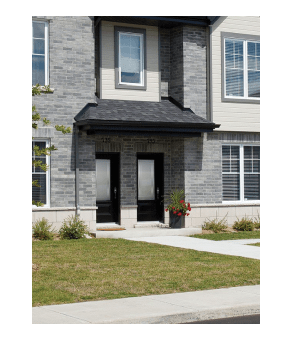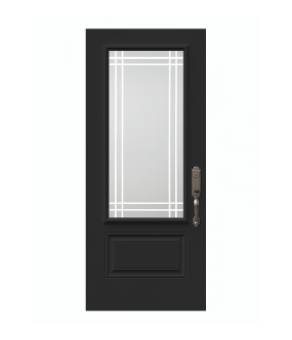 Transit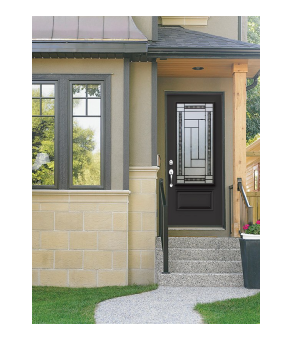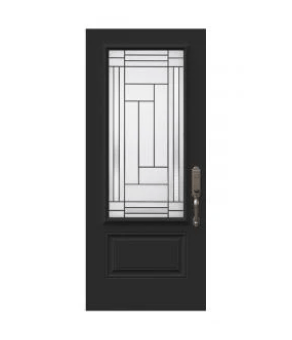 Louisbourg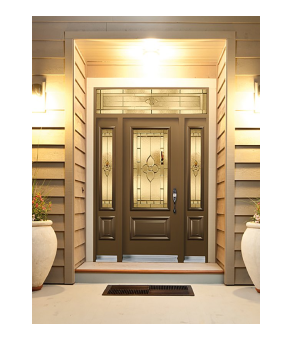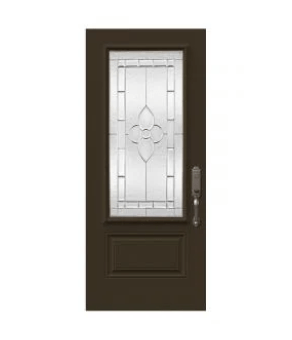 Allure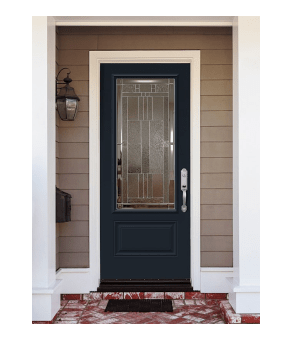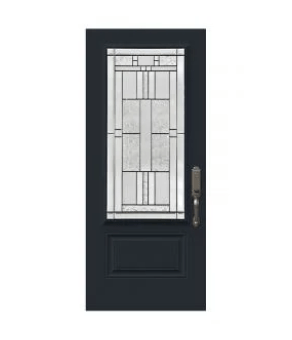 Cathet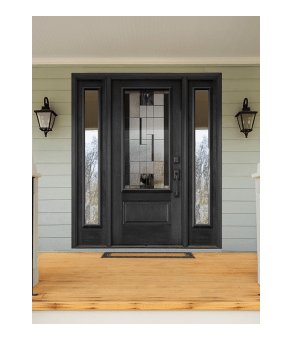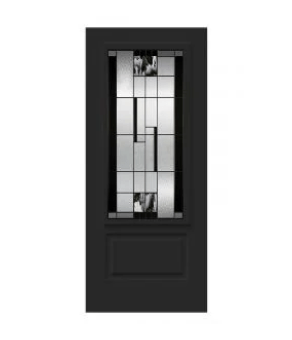 Kallima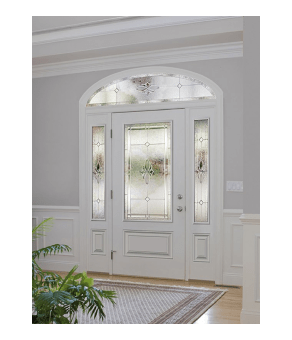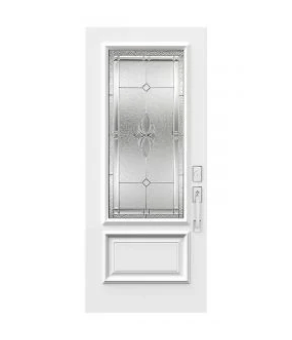 Mystique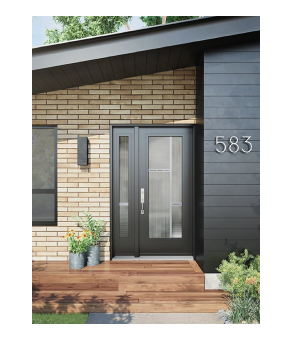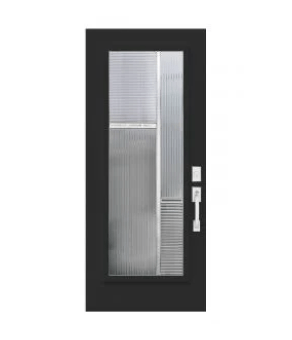 Nassau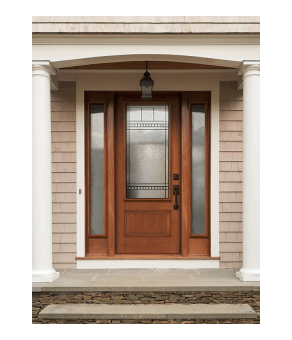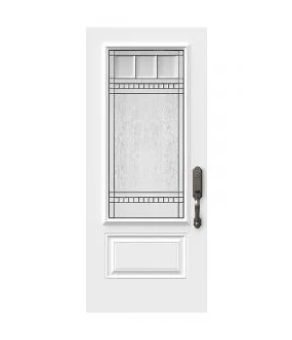 Chanelle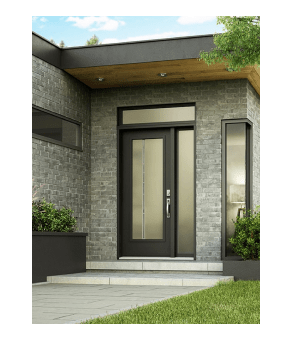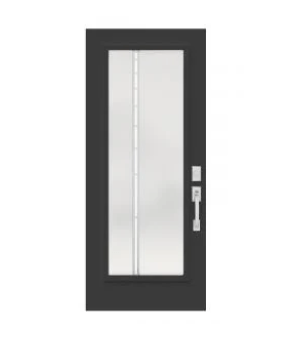 Tandem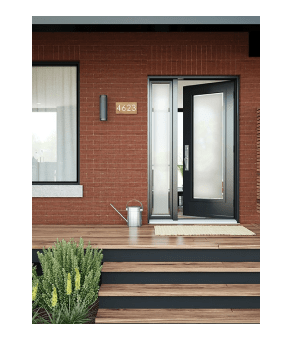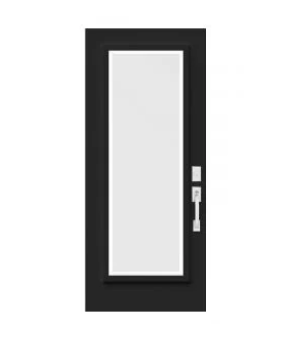 Edge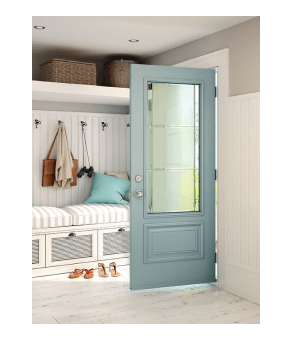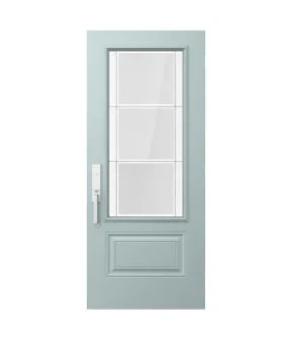 Opal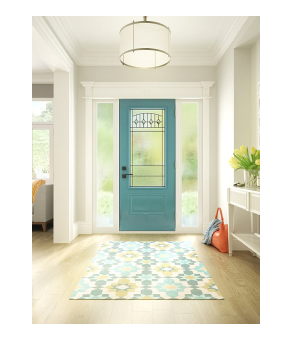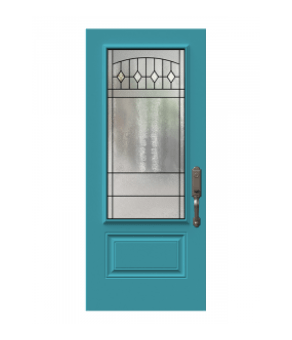 Liano
Entry Doors Features
Using the correct entry door Calgary components can make your home feel safer and more secure, even if you don't have any real security measures in place. Our entry doors are laden with safety features, but knowing what they do and how they can help you stay safe inside your home can help you decide which ones are right for you and your family.
Here are some of our entry door features that make your home more secure: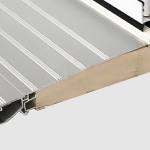 Warm-Edge Clear Anodized Sill
This heavy duty sloping aluminum sill plate pushes the rain and water away from the door.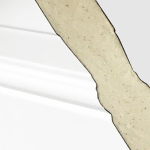 Insulated Steel Door Panel
This insulated door is designed to keep the heat inside your home during the coldest winters of Manitoba.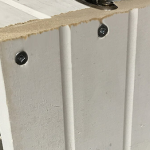 Heavy-Duty Wood Jambs
The woods we use to construct our exterior doors Winnipeg are heavy-duty and durable. We also wrap our frame in vinyl to please your eyes and protect the frame from weather elements.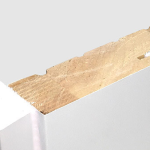 Vinyl Wrapped Jambs
Vinyl cladding over wood jambs ensures no chipping, cracking or peeling like paint tends to do. Provides maintenance-free finish while also boosting its curb appeal. Vinyl wrapped jambs do not absorb water and provide an excellent protection.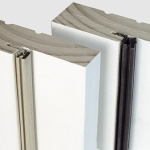 Choice of Weather Stripping Colour
Arctic Star offers black and white weather-stripping to synchronize better with the door frame. The benefit is that it does not cause contrast sensitivity and also prevents the sunlight reflection light at the bottom of the door.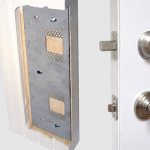 16" Security Plate
At the handle and lock location of the door jamb, a 16 inch thick steel latch protector is applied for enhanced security and prevention of break-ins. This protects your doors from tampering. (Optional)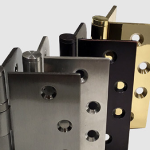 Heavy-Duty Ball-Bearing Hinges
Our ball-bearing hinges are designed to be extra sturdy, which means they're a great option if you have children or pets running around your home. Each hinge would swivel smoothly without any rubbing or sticking, and it would also stay firmly in place when you open and close it. Available in different finish variants to match the hardware and decorative glass.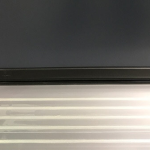 Black Sill Crown and Sweep Cover (option)
Black sweep and sill crown match perfectly with doors of any color and are pleasant to eyes.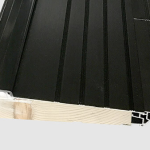 Black Anodized Sill (option)
The black sill enhances the aesthetics of your door system.
Venting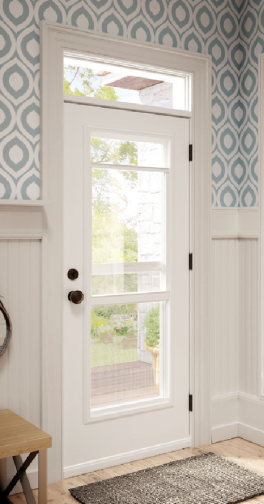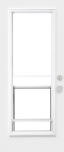 Elevation1/2 Vent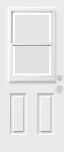 Q550 Offset Split Full Vent
Our lift vent includes a spring assist that makes it easier to use. No more bending down. Simply unlock, and adjust to move up the panel to allow fresh air from outdoors to flow through the screen. The integrated window vent makes it adaptable for any climate.
PVC Extruded Vents
Spring assist for easy operation (Elevation only)
Maintenance free
Cam lock for your piece of mind
Removable screen
Vented for maximum air flow
Integral Blinds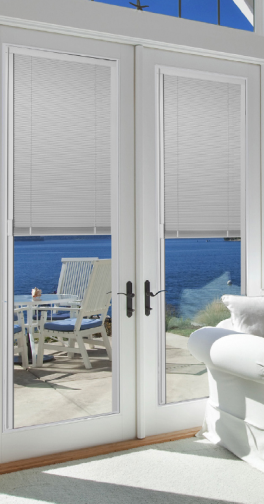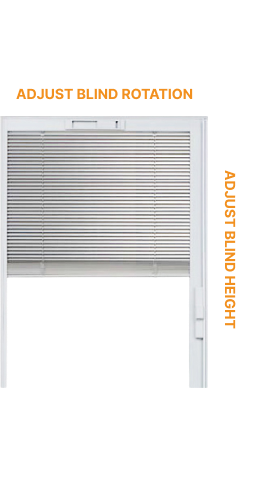 Our integrated blinds are a great addition to your home's curb appeal. They can be rolled away for a seamless view or rolled down for more privacy. And with window blinds tucked between glass panes, they are protected from dust and damage. Available in many color variants to match your home style.
Full privacy anytime
Prevention from dust
Cordless operation
Access anytime
Child and pet safe
Adjustable blind height and rotation
Stylish, Robust Hardware
Browse through and choose from our wide range of quality hardware for your door. We offer a complete selection of durable and secure door grip sets, available in a wide array of styles and finishes. Make your home entrance look immaculate with levers, deadbolts and knobs that coordinate perfectly with the door.
Our warranty also extends to every door hardware we install for you. Here are some of the styles we provide: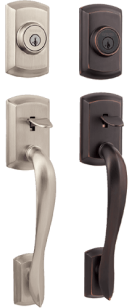 Weiser Avalon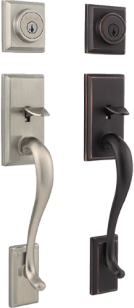 Weiser Hawthorne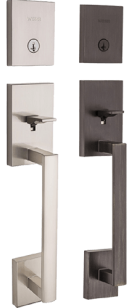 Weiser San Clemente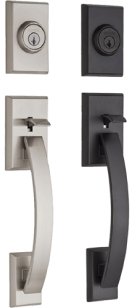 Weiser Tavaris
Upgrade To An Electronic Deadbolt - A Smart Lock For Enhanced Security
Opt for our keyless entry solutions with SmartCode™ 5 or SmartCode™ 10 from Weiser. The SmartCode™ prevents advanced break-ins and allows you to re-key your lock instantly. It also includes a lot of customizable features to meet all of your requirements – one touch locking, LED illuminated keypads during the night, and an extra access code. It is also super responsive to the touch and comes with low battery indicator.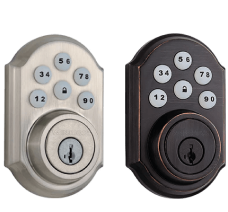 SmartCode 5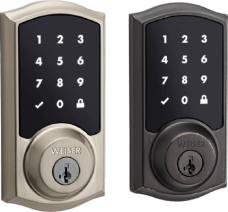 SmartCode 5